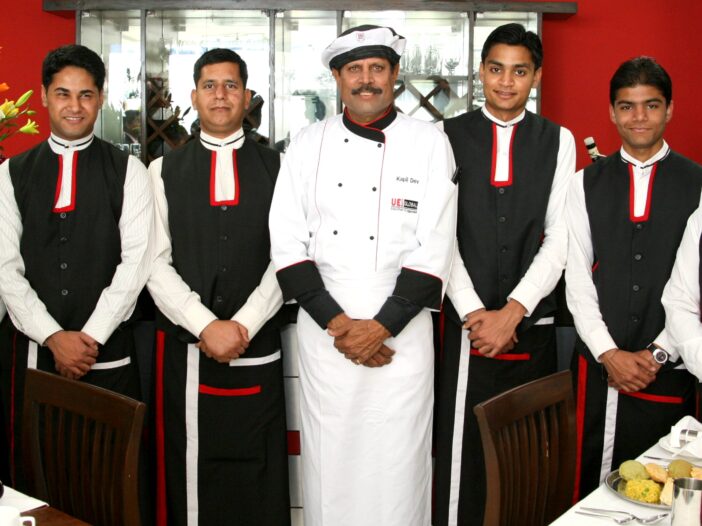 World-Class Hospitality Management Programme
Convert your passion for hospitality into a full-time career with UEI Global hospitality management programme and get ready to join the class of leaders, scholars and professionals, who are ready to face the challenging and competitive world.
---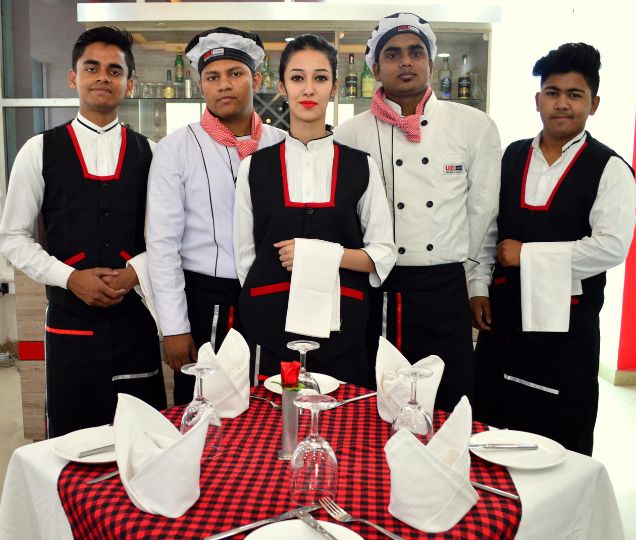 UEI Global's hospitality management programme is designed for aspirants who want to build a glamorous; growth-oriented and lifelong rewarding career, not only in hotels and restaurants but in other service sectors as well like airlines, cruise liners, QSR, insurance, retail, events, telecom, multiplexes, malls, tourism, clubs, and more.

Experiential learning through practicals and interactive group discussions.

Industry-integrated curriculum delivered with digital and collaborative methodology.

Practical exposure with excursions to hotels, cruise liners, and fine dining restaurants.

Part-time job opportunities while pursuing the programme.

International internship & placements in the USA, UK, Dubai, Maldives, Malaysia, Singapore, and Canada.

Exclusive 300 hours of ACE (Advanced Communication for Employment) training for language proficiency, vocabulary, soft skills, business etiquette, interview skills, and public speaking.

Modern campus, air-conditioned environment, Wi-Fi enabled & multi-media aided classrooms, library, and resource centre.
Achieve success in your hospitality career with UEI Global edge
Get professional education and real-world training to get a better job, that not only equips you with a degree but with the skills and knowledge required to work and grow in real hospitality world.
---
International work exposure
International internships and placements in countries like France, Italy, Australia, Germany, Austria, New Zealand, etc.

The number one
India's most prominent private hospitality management education and training network.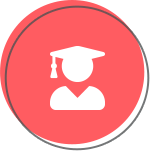 Financial aid
Financial help & student loan availability for eligible students plus Earn-While-You-Learn.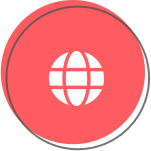 Global recognition
Along with your degree, earn certifications from globally-recognized national and international Institutions.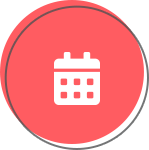 Scholarships opportunities
Students have the option to apply for merit-based scholarships.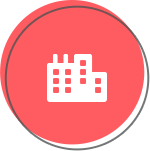 Practical employment skills
Unique learning methodologies help students become highly skilled, employable & successful professionals.
40+
Affiliated universities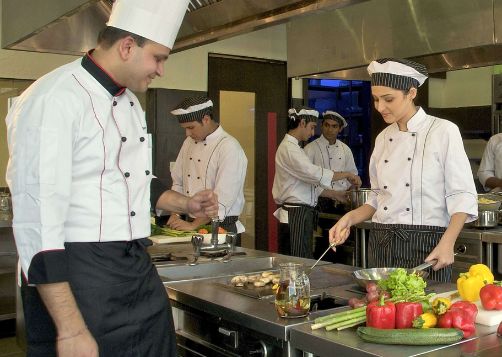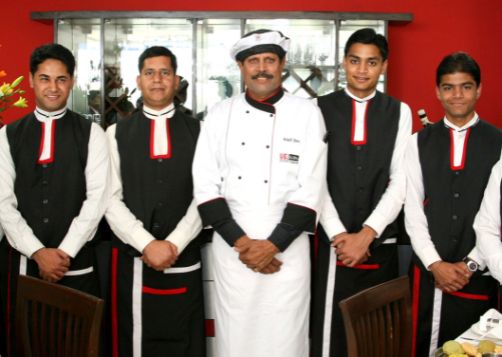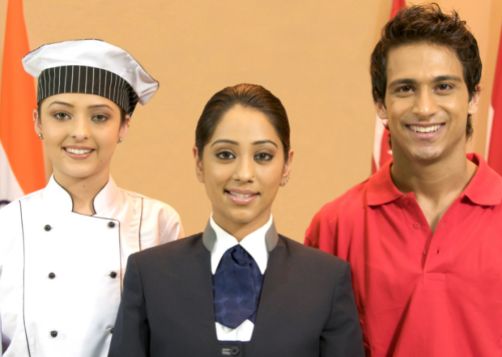 Not just a degree. A ticket to a better future.
As a UEI Global student, you get the opportunity to get training and start your career at 400+ hotels and hospitality organisations that UEI Global has partnered with. For training and placements in India and abroad.
---
100% placement assistance to help you get your dream job
With 100% placement assistance from UEI Global, our students have achieved placements with dream destinations including the likes of The Imperial, The Oberoi, Taj Hotels, Radisson, Tanishq, and Hyatt – In India and beyond. If they can get it, you can too.
---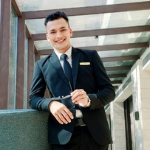 I joined UEI Global in 2020, a peak pandemic time, yet they offered many opportunities and left no stone unturned to train us. As a result, we got placed in IT at Leela Ambience Shahdara Delhi. During my training, I performed and remember each of my faculty's training which soon rewarded me with a job at Hyatt Regency in my second year only.
Aryan Katuwal
Batch 2020-23
Food & Beverage Service Associate, Hyatt Regency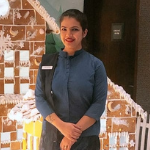 I always wanted an industry where I should not only learn but explore, and this could only be possible because of UEI Global Delhi. I was very lucky to get admission here. My institute not only gave me theoretical knowledge but also practical. I had a very good experience with the faculty and their teaching. From training at The Westin in Kolkata to getting a job at Media One Hotel in Dubai, my journey and opportunities were all possible because of my institute.
Chandra Prabha
Batch 2018-21
Waitress, Media One Hotel, Dubai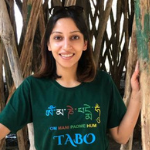 I am currently in the process of opening a resort in Kasauli. Being from a medical background, I had no knowledge about the workings of the hospitality industry. The course at UEI Global Chandigarh, along with the faculty members, helped me enough confidence to pursue my current venture and also made me recognize my potential in this field and grow as a person.
Dr. Zoya Singh
Batch 2019-20
Aspiring Hospitality Entrepreneur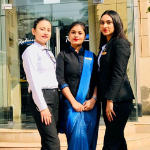 I started my journey in 2016 as a student of UEI Global, Delhi. Our exposure during our theory and practical sessions helped me become a dynamic and versatile person. I did industrial training at Pelangi Beach Resort & Spa, Langkawi. I was able to crack the interviews of various hotels, and currently, I am working as Front Office Supervisor at Radisson Blu Plaza. This has all been possible because my teachers taught us to be well-groomed and helped us develop good communication skills. I want to extend my sincere thanks to all my teachers.
Farah
Batch 2016-19
Front Office Supervisor, Radisson Blu Plaza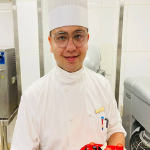 I started my journey in 2018 when I joined UEI Global, Delhi. My first industrial exposure was at JW Marriott Aerocity, Delhi, where I did my training. Now I am working in one of the best hotels in the world, all thanks to the teachers in UEI Global. From the beginning, I was trained in a platform where I learned how to be a professional and worked on my skills to be a bakery chef. I am so glad that I achieved my dreams.
Dev Rajput
Batch 2018-21
Bakery Commis, The Oberoi Amarvilas, Agra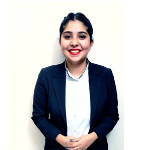 I am happy and so lucky to be a part of UEI Global as they have given my career a kickstart with the best of the brands, whether it's my industrial training in Hotel Pullman New Delhi or job exposure in Media One Hotel Dubai. So much exposure in just three years. I am sure after I graduate, the world of hospitality will give me more opportunities, all thanks to UEI Global.
Khushi Sharma
Batch 2019-20
Media One Hotel, Dubai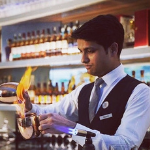 It's been a wonderful journey in the hospitality industry, beginning at UEI Global in 2014 as a hotel management student. I never thought of such a great start to my career as a bartender in Hyatt Regency New Delhi and then being promoted to team leader in a small span of time. Contemporary study plan in UEI Global, which is very much aligned with the industry, developed me and played a very important role in all my accomplishments, all thanks to my faculty at UEI Global New Delhi for providing me with a concrete, strong foundation.
Mayank
Batch 2014-17
Team Leader, Hyatt Regency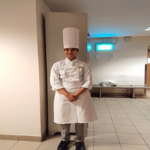 UEI Global changed me in a positive way. My teachers always supported me to be the best in not only my career but also in creating my personality strong, building communication skills, never giving up hope, and working hard. I got the opportunity to get placed in the world's leading hospitality brands during my industrial training and Job because of the team's great experience and connection within the industry. Thank you for the support that you've given me from the very first day I joined the institute to date. Looking forward to getting more and more success in life and taking the institute's name to higher levels.
Gargi Talwalkar
Batch 2018-21
B.Sc.Catering Sci & Hospitality Mgt.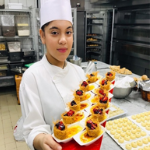 UEI Global is one of the most renowned colleges in Pune for hospitality management. During my graduation, I learned a lot about studies and grooming standards. Also, I was given an opportunity to work overseas in the hospitality industry. I did my industrial training in Crowne Plaza, Dubai, and thereafter, on-the-job training at Millenium Al Barsha, Dubai. Lastly, I would like to recommend UEI Global to all those who want to make a remarkable career in hospitality.
Naomi Andrade
Barch 2018-21
B.Sc.Catering Sci & Hospitality Mgt.
❮❮
❯❯
Request a callback to get free career counselling from UEI Global
Ask all your career question from UEI Global career experts and also get a complimentary copy of UEI Global brochure.
REQUEST A CALLBACK